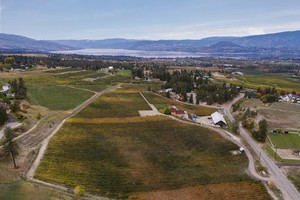 ---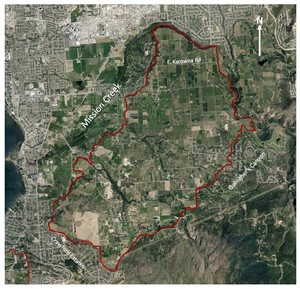 ---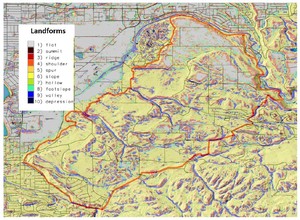 ---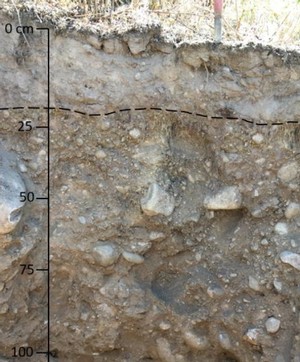 East Kelowna Slopes
a sub-division of the Okanagan Valley Geological Identification (GI)
established June 2022
This designation would not have been possible without the efforts of several individuals and we would like to express our gratitude to the following:
Scott Smith, Eterrna Consulting
Deepa Filatow, BC Ministry of Environmental and Climate Change Strategy
Pat Bowen, Summerland Research and Development Centre
Dave Paterson, Tantalus Vineyards
Taylor Whelan, CedarCreek Estate Winery
---
Geographic Extent and Boundary
The East Kelowna Slopes GI is comprised of the glaciofluvial and fluvial slopes and benches which are located near Mission Creek in the South East Kelowna area of the central Okanagan Valley. The total area is approximately 2500 hectares.
---
Unique Features of the Area
Landscape | The landscape of East Kelowna slopes is the result of deglaciation, creating glaciofluvial and fluvial slopes and benches which overlook the Mission Creek area.
Slope | Many of the vineyard sites in the GI are gently sloped and most face Northwest. This slope promotes airflow and enhances the Growing Degree Days (GGD) and the Frost Free Period (FFP) of those sites.
Soil | Much of the higher elevations within East Kelowna consist of coarse sands and gravels with lower areas containing finer glaciolacustrine sediments. The most common soil composition in East Kelowna is called Gammil; a sandy surface layer with gravel, loam and sand found at a depth of about 25cm.
Climate | East Kelowna is considered a cool climate with approximately 1200 to 1400 GGD and on average the FFP is 170 to 200 days. This combination makes the area well suited to produce premium cool-climate wines.
Distance and Elevation | The vineyards within the GI are at least 2km away from Okanagan Lake at an elevation of 375 to 500m. The moderating effect of the lake is lower in this area and the risk of frost is greater than in the neighbouring South Kelowna Slopes GI.
Common Grape Varieties | Pinot Noir is the most widely planted grape variety, though overall white wine dominates total production with Gewertztraminer, Riesling, Chardonnay, and Pinot Gris being the most common. There is a growing amount of sparkling wine within this GI.